The right contact is the key for succesful  event organization many times. To find the right catering provider company, musician or great conference place.  For this purposes AddressBook has been included into NET.Notes EVENTS. Users can easily maintain company or person contact information and attach contacts to todos. 
Short video overview of NET.Notes EVENTS AddressBook: … coming soon
Address Book – Company form: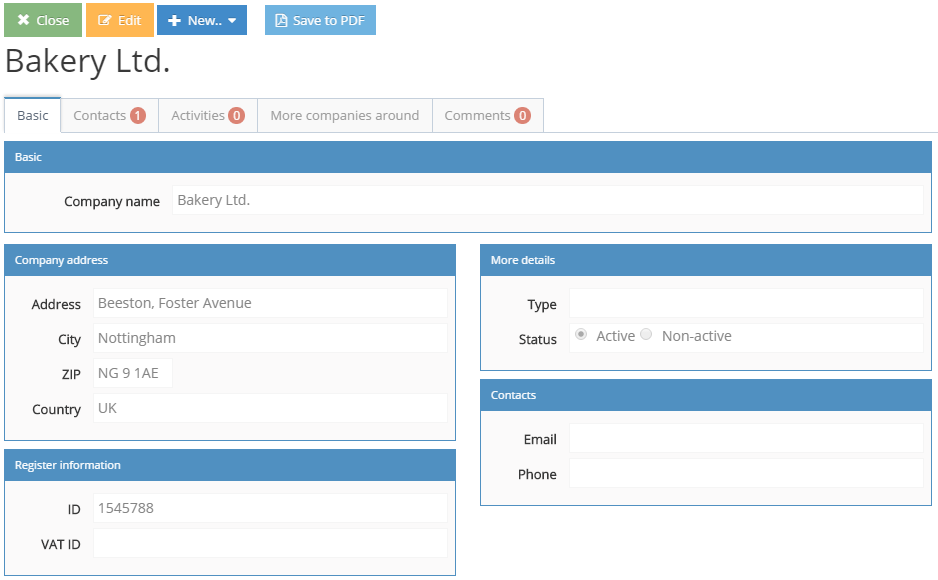 Each company maintains personal contacts with their names, emails and phones. Selected person can be invited to use NET.Notes EVENTS as ordinary users.