Cool new feature in NET.Notes is an application for event organizing. Almost everybody organize some events in his work, school, local community and sometime it is quite difficult to manage all different things, especially when more people are involved and need to cooperate. But you can do it quite easily in NET.Notes. Just create new event there and put some basic information. Here we are organizing annual conference for our customers.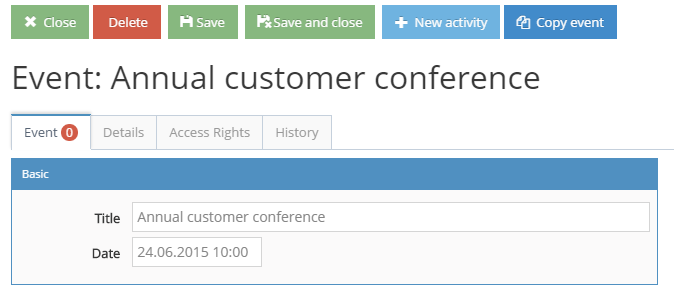 Then share it to selected people and start to assign tasks to everyone. We need to book a hotel, audio guys, prepare some lunch to our valuable customers. We can put those tasks into a lists, assign a date, responsible, company etc.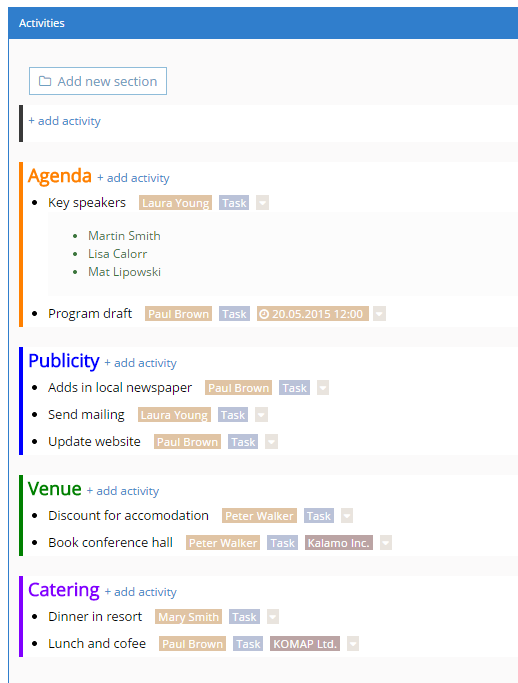 See grouped tasks is amazing but sometimes we need to sort it by due date, by responsible, filtered out only those in progress, so we have a different view for that as well.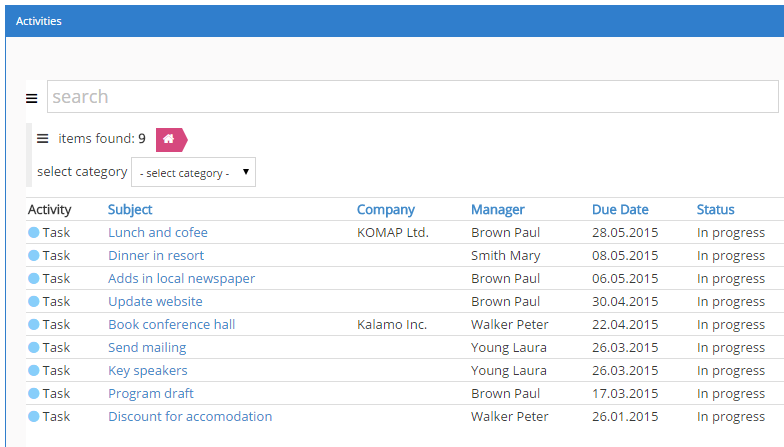 If you look at each activity/task you can see that there a lot of options, you can add files, photos, more details there, you can send task for approval, link it to company or person address.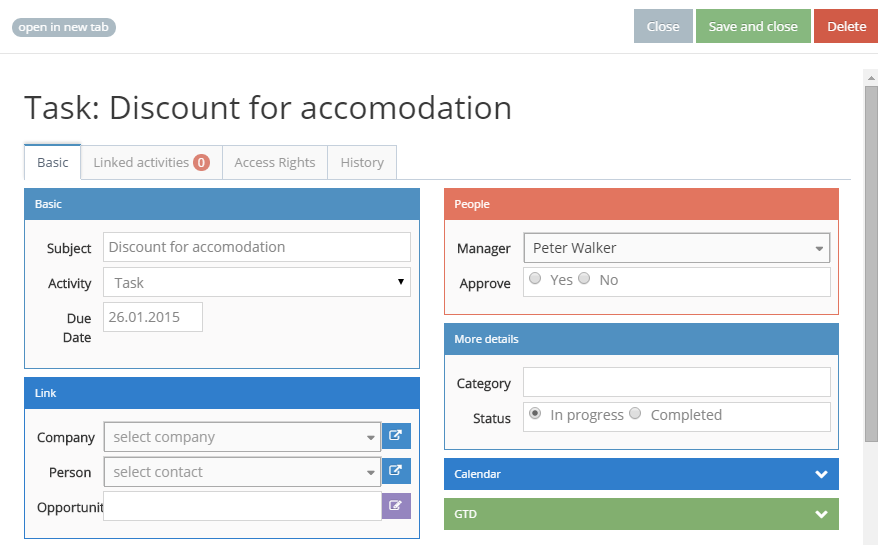 You can also add your task to the calendar and see all activities in this way.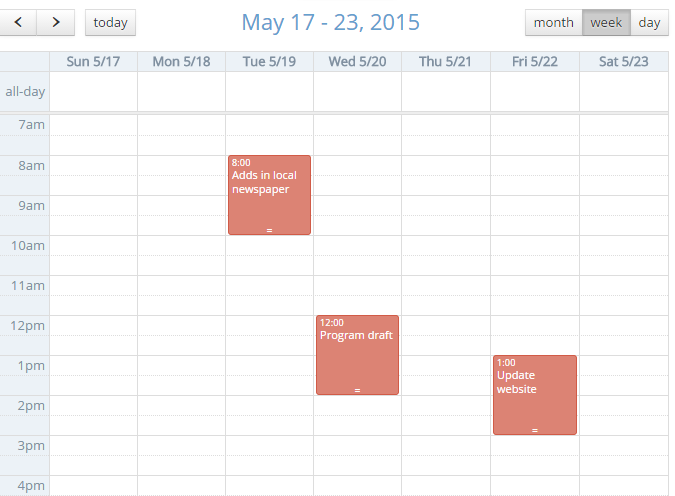 Nice feature is to use GTD (Getting Things Done) in managing your event. Just categorize your tasks to prepared GTD categories and see incoming work in that clear way. In GTD you can move tasks between section, within section to increase priority or even assign a different colour to each item.
Sharing information among more people is the best way how to not forget on anything. What is also important, you can make a copy of today's event for the next year, with all those tasks and activities, so organizing this event in the next year will piece of cake.