Aplikace OPPORTUNITIES is suitable for clear evidence of actions related to customers, for which there are various activities or attached files. Opportunities are usually ongoing business with clients of the firm. For Opportunities you can record the date from / to contract performance, status, financial turnover or a list of related activities.
Opportunities views
The basic work with Opportunities are supported by system based on Views that provide tools to quickly find the appropriate record in the database. The user can use to recognize it following::
individual views, which are accessible from the left navigation. These ranks and grouped data in a predefined logic
by using search tools
The view is also one of the places where it is possible to create a new Opportunity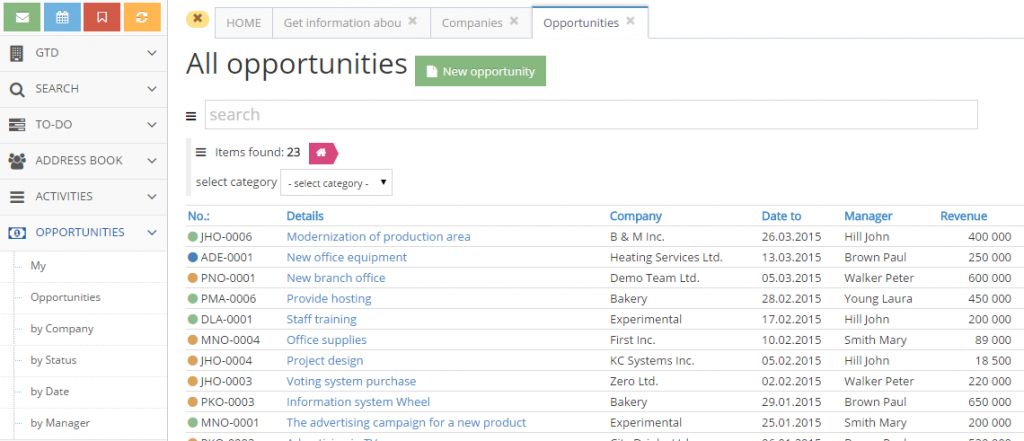 Card of Opportunity
Card of Opportunity is divided into invidual tabs, in which information are divided into logical sections. The part of form is a button bar allowing active work with records.
The basic information for contracts include date from / to, customer contact, order status, responsible manager and financial turnover
as part of the description of the contract can be inserted images or file attachments
part of the engagement are related activities that are available on a separate tab